Welcome to Lancaster's of Gold Canyon Havanese!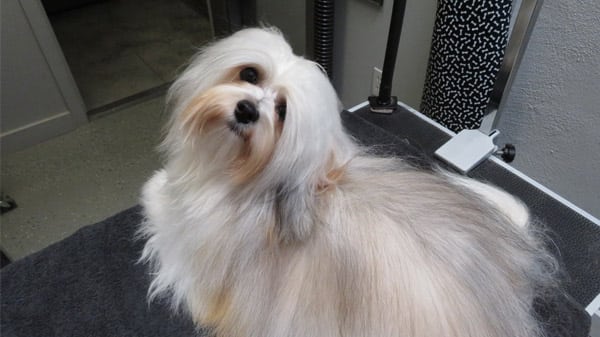 Lancaster's of Gold Canyon specializes in breeding beautiful, healthy and well-socialized companion Havanese puppies for loving families. We take pride in our breeding program, hand-raising each of our puppies in the scenic foothills of Gold Canyon, Arizona.
Our dogs and puppies live in our home with us as cherished members of our family.
Beginning with our first Havanese puppy in 2005, Lancaster's of Gold Canyon has worked hard over the years to develop a genetically diverse, temperamentally sound and healthy line of Havanese. All of the dogs used in our breeding program are health tested per the recommendations of the Canine Health Information Center (CHIC), and the Havanese Club of America (HCA).  This testing helps to ensure that our Havanese parents pass on only the best health characteristics to future generations. Lancaster's of Gold Canyon stands by every puppy produced, and provides lifetime support.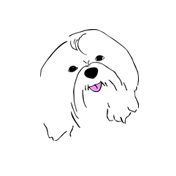 Take a look at our website and contact us with any questions. If you are ready to add one of these beautiful and affectionate puppies to your home, please send us an application.
"The goal of Lancaster's of Gold Canyon is to produce happy, healthy and temperamentally sound Havanese puppies who typify the AKC breed standard."
Lucy Lancaster
About Lancaster's of Gold Canyon
Lucy and Bobbi Lancaster are the owners of Lancaster's of Gold Canyon. We have a small breeding program. Our dogs are first and foremost, cherished members of our family and live in our home with us. We started with our first Havanese in 2005 and have never looked back. We are proud members of the Havanese Club of America and the Cascade Havanese Club.   We are Breeders of Merit with the American Kennel Club and have an "Excellent" rating with Good Dog. Our goal is to produce happy and healthy Havanese puppies who typify the AKC Breed Standard.  Our puppies are primarily produced to provide exceptional companionship for families.  However, we do show a select few of our dogs in AKC approved conformation events.
All of our dogs used for breeding are fully health tested and have CHIC numbers once they reach the age of 24 months.  Health testing includes x-rays to evaluate hip structure, yearly eye exams to check for congenital cataracts and other inherited eye disorders, a hearing evaluation to ensure that hearing occurs bilaterally, a patella exam to rule out luxation, a blood test to evaluate liver function and a cardiac exam.  All of our breeding dogs are either AKC Champions themselves or direct offspring of Champions.  Our puppies all come with a health guarantee.  Go to www.ofa.org. to check the test results of our dogs, their ancestors and offspring.  Go to www.Havanese.org to read and learn more about this breed.
Raising puppies is an absolute joy but entails much thought and commitment to do it right. Scroll down to read about some of the things that make a Lancaster's of Gold Canyon puppy unique.
We are proud to be associated with Avidog.   They have provided us with continuing education and support so that we can be on the cutting edge and use evidence based methods in our breeding program.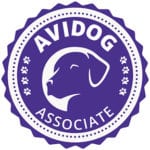 From Day 3 through Day 16 of life, a program of Early Neurological Stimulation is carried out. This program, developed by the military, exposes the puppy to mild levels of novel or unusual stress. This exposure helps the puppy to be more hardy and able to withstand both physical and mental stress throughout its lifetime. See http://www.breedingbetterdogs.com/articles/early_neurological_stimulation_en.php for more information.
We do not "force wean" the puppies according to the calendar. The puppies and their dam (Mom) are kept together until at least 10 weeks of age and they continue to nurse as long as the puppy wants to and the dam will allow it. The dam is critical in helping the puppy develop boundaries and self-imposed self-control. The puppy learns from the dam and our adult dogs how to be a well behaved member of the pack. The puppies also learn from each other and puppy play is actually a rehearsal for dog-dog interactions later in life.
While the puppies learn how to be well behaved dogs from their canine teachers, they learn how to live among humans and be polite members of a household from us.
The puppies are Potty Park trained from a very early age and their environment and toys are kept scrupulously clean so that they do not grow up assuming that their toys, den or play areas are supposed to smell like urine. They are taught how to walk on a leash, ride in a car and sleep in a crate. Grooming is something that will be a lifelong event and we start when the puppies are just a few weeks old with regular bathing, teeth (gum) brushing and nail clipping. The puppies are gently handled and all parts of their bodies are touched frequently to prepare them for future grooming sessions and veterinary exams.
At about 9 weeks old, the puppies get a very thorough physical exam by our veterinarian who also gives them their first set of vaccinations.
The puppies are micro-chipped and ready to go to their forever homes at no younger than 10 weeks of age.
Nothing is more important than exposing a young puppy to a variety of sounds, sights and smells. Because puppies develop so rapidly, there are short windows of time when socialization is most important. Socialization refers to the introduction of new sensory experiences while building trust and monitoring each puppy's reaction so as not to induce fear. Praise should accompany the new object or sound to help the puppy associate the new experience with something wonderful. The presence of a "teacher dog", (usually the dam) will also facilitate the puppies' acceptance of something new and/or potentially threatening.
Puppies born at Lancaster's of Gold Canyon are extensively socialized from a very early age. It is one of our primary goals during the 10 weeks that the puppy will live here and is unique to our breeding program. Different people are invited over to meet the puppies. These include men and women, kids and the elderly. The puppies will have a different style of music played for them every day at different volumes and they are constantly exposed to the sounds and activities of a busy household. They will be introduced to cats, unfamiliar dogs and they will explore a variety of surfaces (gravel, tile, grass, asphalt, carpet etc). They will eat their meals in bowls or plates that are made of various materials and they will eat in different rooms. There is much more to it, but because of all of the planned variation in their routines, the puppies become confident and resilient dogs.
It is essential that puppies continue with their socialization curriculum. We strongly recommend that each puppy and his/her new family attend a reputable "puppy class" where exposure to unfamiliar dogs, people and sounds occurs. Puppy class also helps you and your puppy to bond with each other through the shared experience of training together.
Bonding takes place over a period of time. Dogs are pack animals and will readily transfer into a new pack (his new family) with just a little bit of preparation and thought on our parts.
With that in mind, new owners are encouraged to come and visit the litter as often as once a week. It's great for the puppies to see familiar faces and it's a lot of fun for prospective owners to watch their new baby grow and develop almost before their eyes. This is also the time to discuss concerns and questions about feeding routines, grooming or general care of a puppy.
Because dogs rely primarily on the sense of smell, each new owner is encouraged to bring a few toys and a dog bed to get scented with the smell of the dam and littermates. In addition, each puppy goes home with a towel that has our scent on it as well as the dam's and puppies'. This special towel goes in the crate with the puppy on the first night he is separated from his family and helps immensely to comfort him with familiar smells.
Each new owner is given a Puppy Packet which includes a detailed list of recommended puppy supplies, AKC and micro-chip registration paperwork, pedigrees and health records of the parents, training tips, grooming articles and breed specific articles of interest.
Lancaster's of Gold Canyon has a life-long interest in each and every puppy we've produced. We love getting pictures and hearing updates. Lifetime support from us is always available and we stand behind each puppy we've produced with a health guarantee.
Boarding your Lancaster puppy in our home is a service we offer for a nominal charge. Your puppy will be reunited with his first family and sleep in his crate in our bedroom next to everyone else. Daily email updates and pictures are included so that your time away can be as stress-free as possible.
In summary, a puppy from Lancaster's of Gold Canyon is healthy, happy and confident. She comes from health tested parents and Champion bloodlines. She comes to you leash, crate and potty trained. Her health is guaranteed.