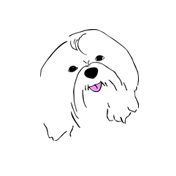 Lancaster's of Gold Canyon Havanese
A CHIC # means that the dog has had all of the recommended health tests for its breed as determined by the Canine Health Information Center (CHIC) and the parent club for each breed (i.e., Havanese Club of America).  Each breed has a different set of required tests depending on which health concerns are specific to that breed.  For Havanese, CHIC requires eyes, patellas and hips.  At Lancaster's of Gold Canyon, our dogs are tested for more than what CHIC requires. We routinely test for hip and elbow dysplasia, Legg-Calve-Perthes (LCP), patella luxation, cardiac anomalies, liver diseases and genetic health conditions.  Eyes are checked yearly.
A CHIC # is not given until the dog is at least two years old.  All of our test results are proudly reported to the Orthopedic Foundation for Animals (www.ofa.org) and individual results can be viewed there as well as the results of many of their relatives.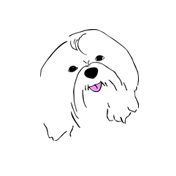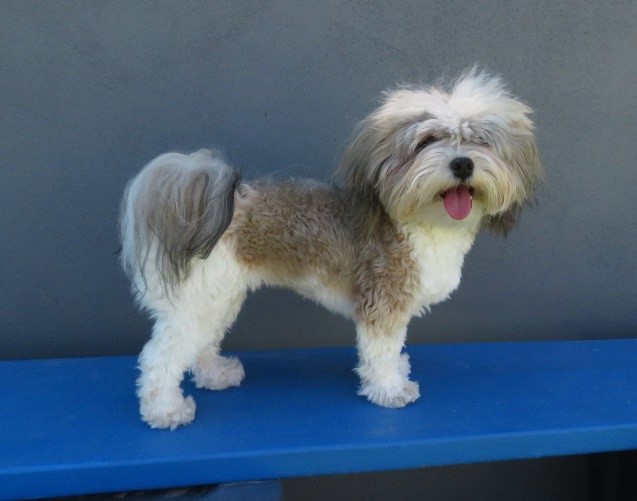 DAISY (DOB 5/8/20) – Lancaster's Sonoran Desert Daisy CGC                                                  CHIC 171373
Click HERE for Daisy's Pedigree
Daisy was born during the Covid-19 lockdown. We had to be creative in socializing her and she loved having all my attention for the first 6 months of her life. She would have been great in the show ring, but the shows were all canceled. She easily passed her CGC test and all of her health tests. We will likely breed her in 2023. Her parents are Dottie and Jasper.
Sammy (DOB 5/23/2021) - Lancaster's Sensational Sam-I-Am  CHIC 184700
Sammy is so special to us. Not only is she a little red firecracker, but she brings back into play our beloved Checkers' genes. Her mother is our Lancaster's Jersey Girl of Schiano (Jersey), who is Checkers' daughter with Dottie, and Sammy's sire is Jasper. This makes her a beautiful blend of the past and the present. We're looking forward to seeing what the future brings for our Tasmanian Devil.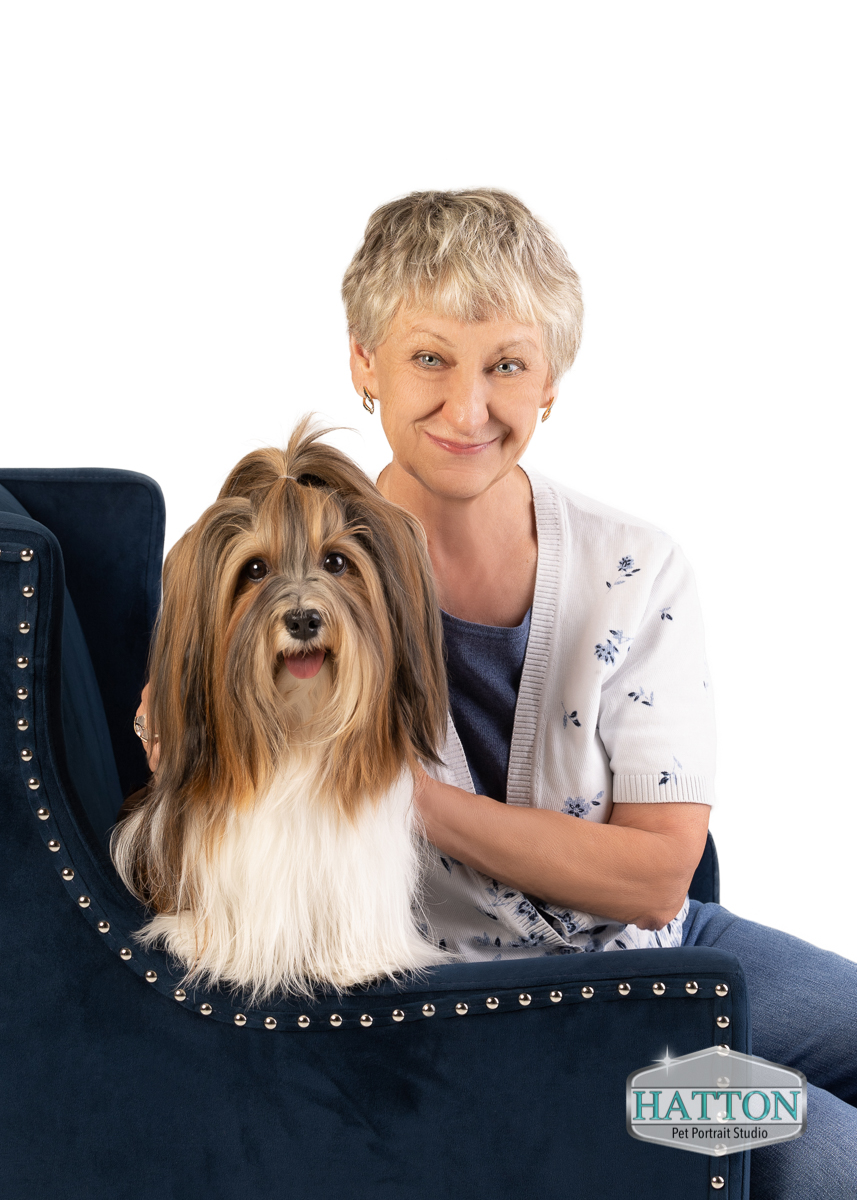 Jasper (DOB 12/18/18) – CH Amistosa's Lancaster at Jasper. 
CHIC 154791
Click HERE for Jasper's Pedigree
Jasper was bred by Canadian breeder Terri Fudge of Amistosa Havanese. He came to us at 10 weeks of age and we immediately knew he was something special. At 7 months of age, Jasper went to live in Virginia with his handler and compete in conformation shows throughout the Summer and Fall. He came back an AKC Champion and has completed his health tests which can be seen on www.ofa.org. He has a genetic diversity profile with UC Davis and Better Bred. We are thrilled to have Jasper contributing to our breeding program and the Havanese breed at large. He is an exceptional dog. He is beautiful inside and out!
Stud service with Jasper is available to approved, AKC/CKC registered and health tested bitches.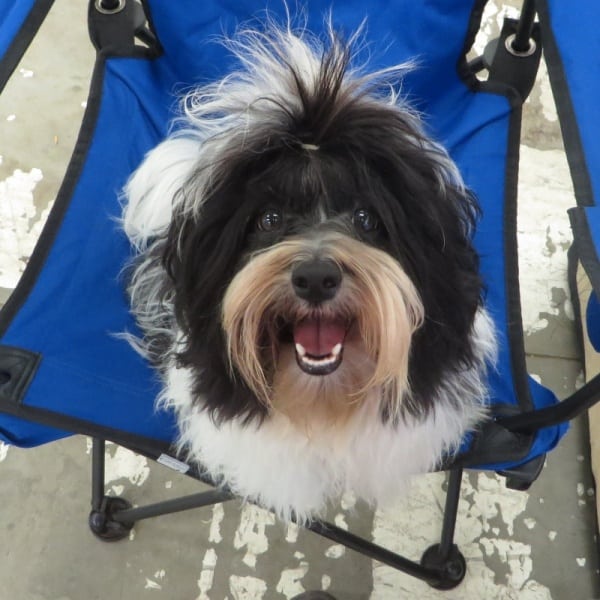 BENTLEY (DOB 1/2/14) – CH Lancaster's Life of the Parti CGCA. CHIC 111048 
Click HERE for Bentley's Pedigree
Bentley is a happy and energetic boy who likes to be busy.  He passed the Canine Good Citizen test at 5 months of age, then went into the show ring and became an AKC Champion.  After that, he passed his Advanced Canine Good Citizen test.  Now we do Canine Freestyle (Doggie Dancing) to keep us both out of trouble.
Stud service with Bentley is available to approved, AKC registered and health tested bitches.
BOO (DOB 5/2/05) – Lancaster's Peek-A-Boo. CHIC 46112
Click HERE for Boo's Pedigree
Boo was our first Havanese, and all our hopes were on her. Unfortunately, she was unable to safely deliver her first litter of puppies and had to have an emergency C-Section and spay.  All five puppies survived beautifully, and Boo was a great Mom to them.  She lived her entire life with us and passed away in 2022, just 2 months shy of her 17th birthday.  We miss her beautiful smile every single day.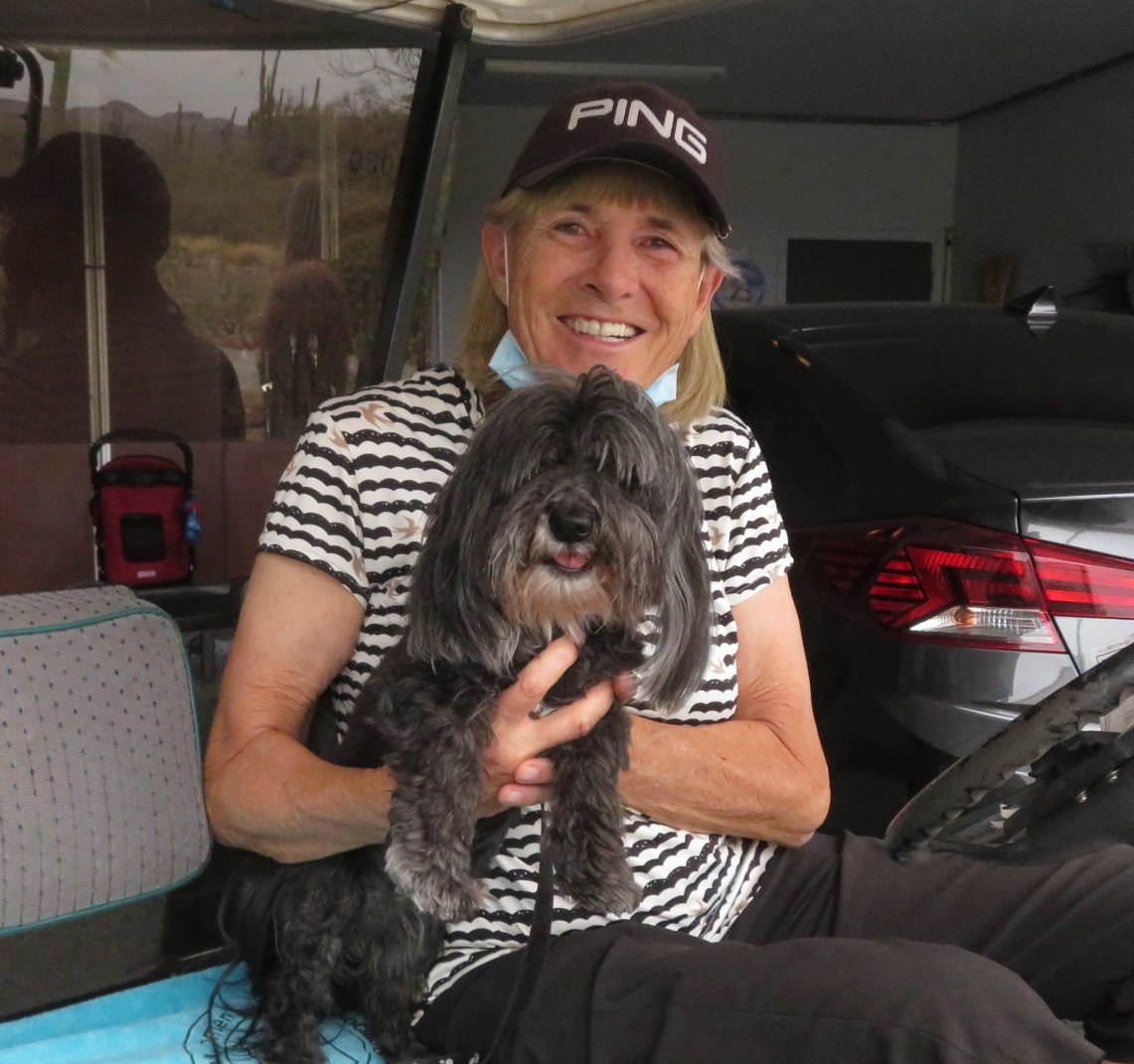 TITA (DOB 5/24/15) – Christa's Jumpy Clown Inazza. CHIC 121915
Click HERE for Tita's Pedigree
Tita came all the way from Budapest and we are grateful for the contributions she has made to our breeding program. Tita has the most beautiful and lush red coat, a gorgeous face with expressive eyes, and a sweet and playful personality.  She is the mother of our Rosie and Dottie.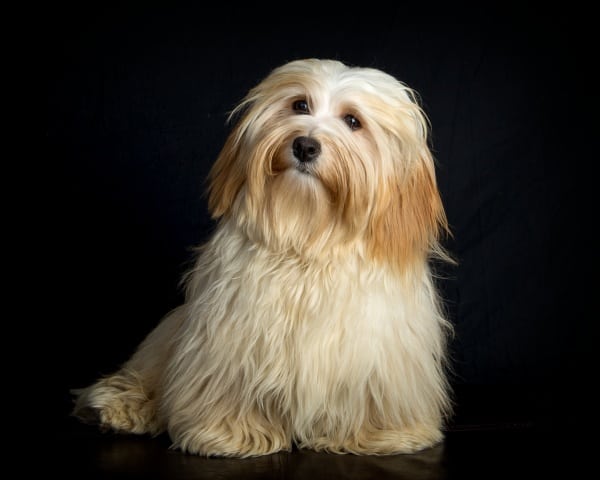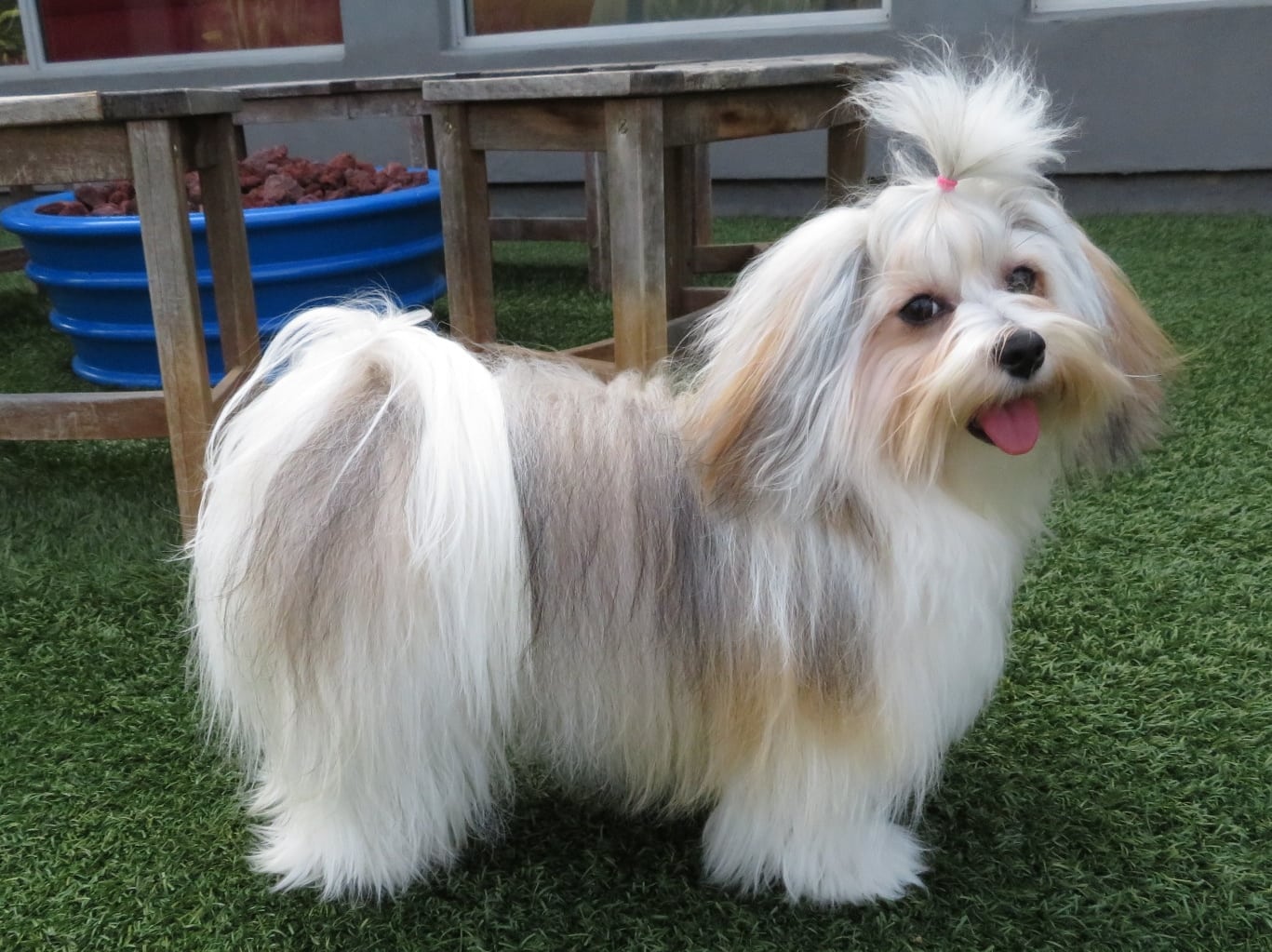 Rosie (DOB 1/22/17) – CH Lancaster's Run for the Roses CHIC 140840
Click HERE for Rosie's pedigree
Rosie is from Tita and Bentley's first litter and she truly got the best of both her parents. She has Tita's beauty and Bentley's happy energy. She burned up the show ring and became an AKC Champion in December of 2017.
Dottie (DOB 8/25/17) – Lancaster's Connect the Dots     CHIC 146175
Click HERE for Dottie's pedigree
Dottie is from Tita and Bentley's second litter. She has a sturdy structure and an incredible coat. She is a happy girl who loves to play. Dottie is the mother of our first Canadian Grand Champion (aka Phoenix).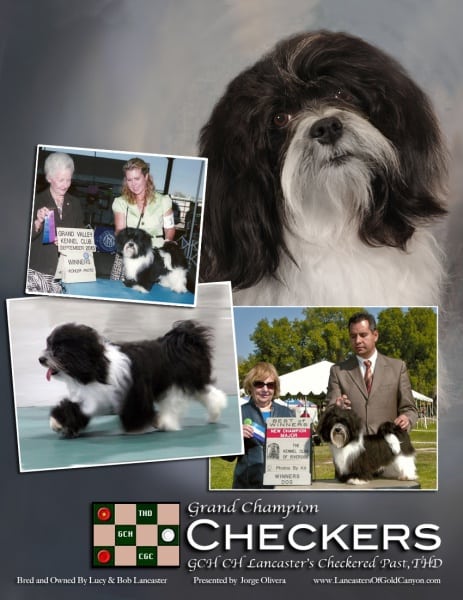 CHECKERS (DOB 2/5/10) – Grand Champion, CH Lancaster's Checkered Past THD CGC. CHIC 81024
Click HERE for Checkers' Pedigree
Checkers is a breeder's dream. As a very young puppy he showed more promise than any puppy ever produced from our breeding program. Our Tillie and Miki are his parents. He started his show career at 6 months old and became an AKC Champion at the tender age of 8 months! After resting through the Christmas holidays, and on the weekend of his 1st birthday, he became an AKC Grand Champion. He was invited, and attended the AKC/Eukanuba National Championship show in 2011.  And he made the cut! Checkers' true calling, however, is working as a Therapy Dog. He has an intuitive ability that is amazing to experience.  Checkers passed his Canine Good Citizen test and was officially registered as a Therapy Dog with the Alliance of Therapy Dogs. He has retired from the Pet Therapy program with Hospice of the Valley.